If you dream of taking your construction business to the next level, the Small Business Administration (SBA) might be your secret weapon. In the construction world, opportunities and ambitions run as high as the structures. But these ambitions often come with astronomical price tags, especially for small and medium-sized businesses. That's where SBA loans step in. They're not just loans; they're a ticket to your dreams.
Why SBA Loans Are Tailor-Made for Construction
Every project brings unique challenges, demands, and costs to the construction industry. SBA loans understand this. They come with the flexibility that construction businesses need for a startup, expansion, or simply maintaining the ebb and flow of finances.
1. Competitive Rates to Build Your Foundation
SBA loans offer some of the most competitive interest rates in the lending market. They give construction companies a solid financial base to build, grow, and thrive.
2. Funding for Every Brick and Beam
SBA loans don't restrict you, whether for a central equipment upgrade, hiring skilled labor, or taking on more significant projects. The funds are versatile, just like the construction industry itself.
3. Extended Repayment Horizons
Construction projects can be long-term endeavors, and SBA loans understand that. With extended loan terms, you won't feel the financial strain on larger projects, which can significantly improve your cash flow.
4. Tailored Solutions for Complex Financial Needs
No two construction projects are alike, and neither are your financial needs. SBA loans are designed to be adaptable. Whether you're a general contractor, a specialized trade contractor, or a construction supplier, the SBA has lending programs tailored to suit your unique needs.
Navigating the Construction Landscape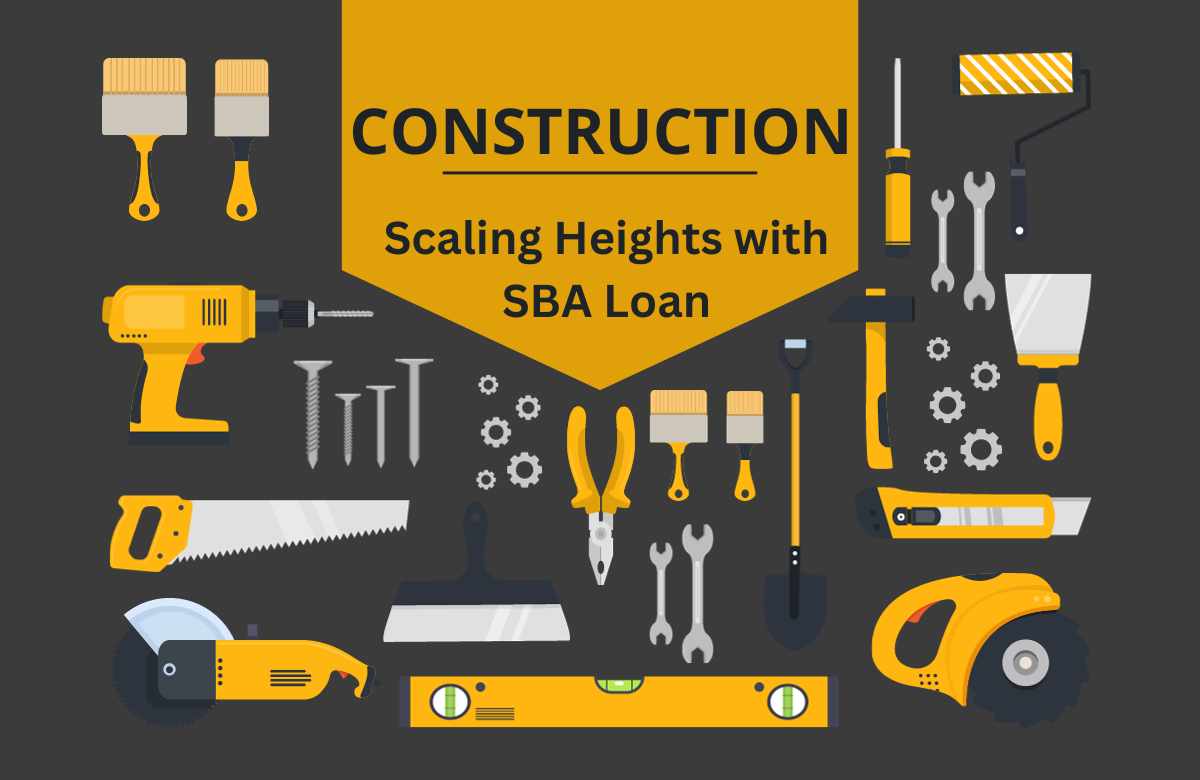 The construction business can be as unpredictable as the British weather, with its fair share of storms and sunshine. The SBA recognizes the industry's unique hurdles and is committed to helping construction businesses survive and thrive.
1. Overcoming the Initial Hurdles
Starting a construction business can be a daunting task. SBA startup loans help you get off the ground, often with less stringent requirements than traditional loans. They'll be the scaffolding for your initial climb.
2. The Capital to Keep the Momentum
For established businesses, SBA working capital loans can bridge the gaps in cash flow. They ensure you don't run into roadblocks in the middle of a project, keeping the work moving forward.
3. Scaling Heights with SBA 504 Loans
Are you planning to expand your construction business? The SBA 504 loan program helps you acquire the real estate and equipment you need to take on more significant projects.
SBA 7(a) Loans: Your Versatile Toolkit
SBA's flagship program, the 7(a) loan, is as versatile as your construction toolkit. It's your go-to for working capital, equipment purchases, or refinancing debt. This adaptable loan is designed to cater to your specific needs.
Brick by Brick: The SBA Application Process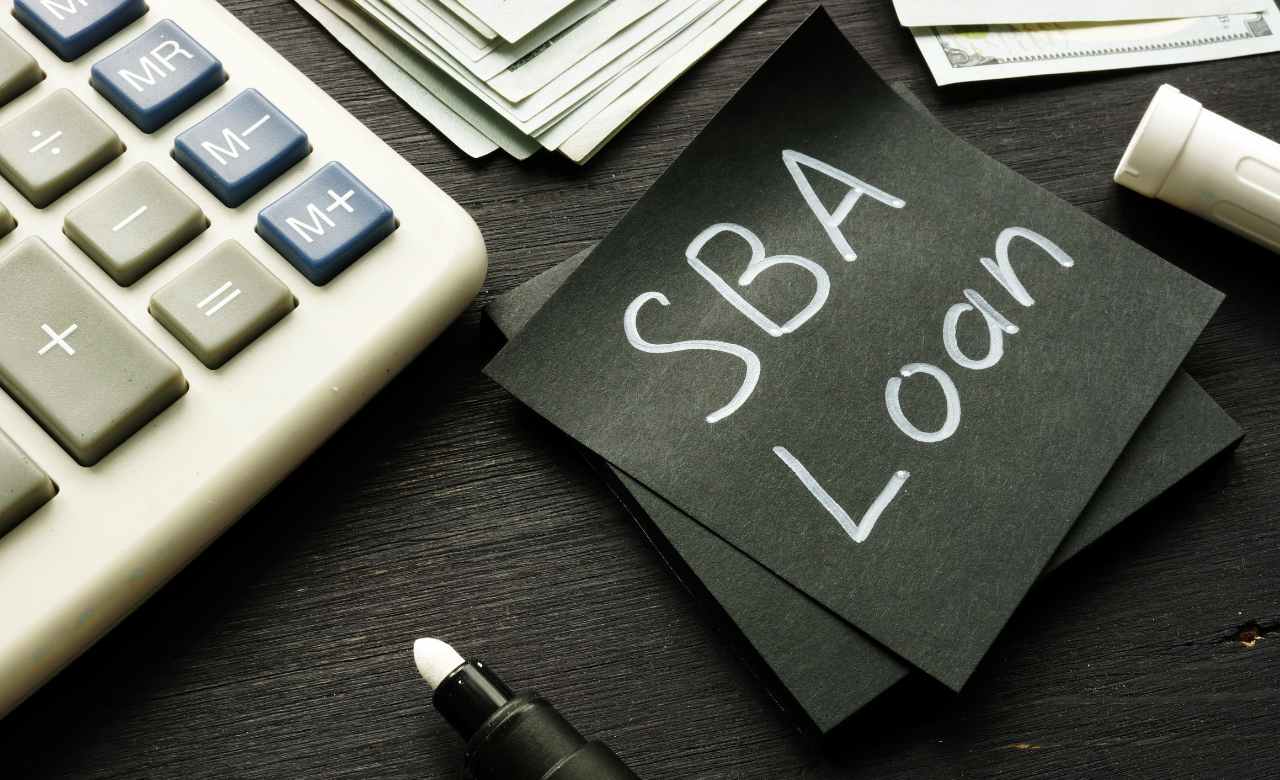 Navigating the loan application process might seem daunting, but with a sound financial foundation and the proper guidance, it's more like building a well-structured project.
1. Understand Your Needs
Before applying, evaluate your construction business's financial needs and how an SBA loan can address them. This clarity will help you choose the right loan program.
2. Assemble Your Financial Records
Like a construction project, an SBA loan application needs a solid foundation. Be prepared with your financial records, including balance sheets, income statements, and tax returns.
3. Connect with the Right Lender
The right lender is like the perfect subcontractor—experienced, reliable, and aligned with your vision. Find a lender experienced with SBA loans for construction.
4. Stay Patient and Persistent
SBA loans involve paperwork and processing time, so don't expect instant results. Be patient and stay persistent.
Conclusion: Building a Stronger Future with SBA Loans
The construction industry is all about constructing the future. With SBA loans, you're not just constructing; you're building a solid foundation for your business. These loans can be your partners in reaching new heights, breaking ground on larger projects, and cementing your reputation in the industry.
Get ready to take your construction business to the next level with SBA loans. Start your journey today.
FAQs
Q1: What is an SBA loan for construction?
An SBA loan for construction is a financing option provided by the Small Business Administration, specifically tailored for construction businesses. These loans offer competitive rates and flexible terms and can be used in the construction industry for various purposes.
Q2: Can I get an SBA loan for my construction startup?
Yes, SBA startup loans are available for construction businesses. These loans are designed to provide startups with the necessary funding to get off the ground.
Q3: Are SBA loans hard to qualify for?
While SBA loans have specific eligibility criteria, they are often considered more accessible than traditional loans. Lenders that specialize in SBA loans can guide you through the process.
Q4: How can SBA loans benefit established construction businesses?
SBA loans offer established construction businesses the financial support needed to grow, expand, purchase equipment, maintain cash flow, and tackle larger projects without straining their resources.
Q5: Can I use an SBA loan for working capital in my construction business?
Certainly! SBA working capital loans are a lifeline for your construction business. They can help you manage day-to-day expenses, cover payroll, purchase materials, and ensure you don't encounter financial roadblocks during ongoing projects.
Q6: What is the SBA 504 loan program for construction?
The SBA 504 loan program is an excellent choice for construction businesses planning to expand. It provides financing for real estate and equipment purchases, helping you take on larger projects and secure the assets necessary for growth.
Q7: How can I choose the right SBA loan for my construction business?
Choosing the right SBA loan starts with understanding your business's unique needs. Evaluate your financial requirements, whether it's startup capital, working capital, expansion funds, or equipment financing. Then, select the loan program that aligns with your goals.
Q8: Is the SBA loan application process complex?
The SBA loan application process can seem intricate, but it becomes manageable with proper preparation and guidance. It typically involves paperwork and documentation, so staying organized and working with experienced lenders simplifies the journey.
Q9: How long does receiving an SBA loan for my construction business take?
The timeline for receiving an SBA loan can vary but typically ranges from several weeks to a few months. It depends on factors such as the specific loan program, your lender, and the completeness of your application.
Get Access to Your Construction Business's Financial Future
As the construction industry grows and evolves, so do your business's financial needs. SBA loans offer a path to stability, expansion, and success. They can turn your construction dreams into towering realities.
Don't let financial constraints overshadow your construction business's potential. Start your journey today, build your construction empire, and reach new heights with the support of SBA loans. It's time to lay the foundation for your construction business's prosperous future.